If burgerQuotes brings freedom of speech and happyness to your life, you took the Right Choice.
burgerQuotes ™ Tshirts are designed and produced by popArmada SAS.
Smart, Awesome & Trendy original everyday streetwear Tshirts –premium quality only- 
with quoted messages for Ladies and Gentlemen.
On this website (https://burgerQuotes.com), we sell only burgerQuoted Tshirts.
Send your message to the world… Bite a Quote today & Wear what you wana say ! ™
burgerQuotes™ by popArmada ® 2019-2022 © all rights reserved.
Home of everyday streetwear™
For any Time of the Year, Show the World how Lucky You Feel !™
burgerQuotes ™ are premium quality slim fit quality, Unisex Tshirts for woman & men.
Secured Check Out powered by STRIPE
We also accept Crypto payments (BTC, TUSD & USDC) powered by CRYPTO.com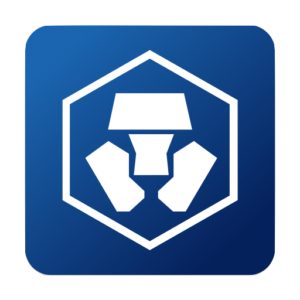 Standard shipping Delivery Estimated 5 to 10 business days,
thanks to UPS and USPS shipping Service.
However, final delivery service can change once your order arrives to your local area,
often delivered by local post service or affiliate services.
We offer standard shipping rates which can change depending on your country and area location.
Additional shipping costs may apply.
For more information, please read our Service Policy page.
Thank you.
Most of our materials are 100% premium soft cotton,
and sometimes mixed with a small amount of polyester and/or elastan.
To avoid health or skin reactions, such as allergies,
please read the product description details before your purchase, thank you.
If you purchase by mistake a product which materials react an alergy to you (knowing your condition),
and did not read the product description before buying, you are not allowed for a complete return,
but for an exchange of product which would not generate an alergy,
however you would need to pay the return shipping.
We are here for you, so please contact us if you purchased a product by mistake, and we will find a solution.
Please read our service policy page under returns and follow the returns process.
It resumes to : cancel the order, return the product on your costs, get your refund,
then order another product that suits you and/or does not react an alergy.
Please contact us before returning a product or wish a refund.
Thank you for your understanding.
Premium Quality Standards Guarantee by popArmada ®.
All popArmada products are health approved from our production vendors.
Often and in general available Clothing sizes
for Tshirt, Hoodies Sizes and Apparel for Woman and Men :

X-small (XS), Small (S), Large (L), X-Large (XL), 2XLarge (2XL), 3XLarge (3XL), 4XLarge (4XL), 5XLarge (5XL).

Sizes are here showed in inches, but mostly available in cm too, see under "product description" the additional information of each product.
|   | Length |   | Width |
| --- | --- | --- | --- |
| S | 28 / |   | 18.5 / |
| M | 29 / |   | 20 / |
| L | 30 / |   | 21.5 / |
| XL | 31 / |   | 23.5 / |
| 2XL | 32 / |   | 25.5 / |
Standard shipping Delivery Estimated : 5 to 10 business days
Additional shipping costs may apply.
popArmada does not collect TVA, and our prices do not include TVA. Exemption to TVA – art. 262 of CGI -France.
In all our invoices should appear, exemption to TVA (VAT) – art. 293 B of CGI France.
We plan to adapt our enterprise in a near future, but for now we do not return the TVA. Thank you for your understanding.
Product sourcing and TradeMark
Our blank products are often sourced from Bangladesh, Honduras, Haiti, Mexico, or Nicaragua, but final production assemble,
so as the print and packaging of your final product, is in the USA and Europe. You can find this information on the inner label of your Tshirt.
Since burgerQuotes Tshirts are a Trade Mark sub brand of popArmada SAS, you will see in your invoice the popArmada logo and our contact information.
About burgerQuotes™ (popArmada®) design Branding
Awesome original and smart Tshirts, perfect for day or night, work, Fun & Party.
burgerQuotes Tshirts are available in Premium Quality Only by popArmada ®


Returns Policy
If you're not 100% satisfied with a our products, let us know by email within 7 days of your delivery,
please read our service policy page (under returns and damaged products) and contact us via email, phone or chat support, thanks.

burgerQuotes ™ are popArmada ® Product Rights

When you purchase a burgerQuoted Tshirt, you purchase a popArmada ® registered product, and you agree with our purchase policy :
to use the product for you only or as a present, or to be sold.

You are allowed as an individual, or 3rd party reseller, or business partner, or wholeSales,
to re-sale popArmada ® products online or in your shop, or via other business affiliation,
but you are Not allowed to reproduce any popArmada ® product, under no circumstance without a bilateral business agreement.

Breaking this fact, can initiate an investigation process by law enforcement with potential persecutions.

burgerQuotes™ / popArmada © 2019-2021 all Rights Reserved



IN ADDITION :
Please use a popArmada ® product for what it is meant for.

Not for a tool, not as a toy, not to be eaten, not to be burned, not to use under water or in space
or any wired/strange (considered not normal use), or wrong manipulation of popArmada product(s) which does not fit to original use of the product,
and could put health at risk.

You agree upon, that your popArmada ® product might not be the perfect match as a protection for you,
or to a 3rd party. Not resistant to extreme hardshocks nor extreme temperatures.

Nevertheless, as a person, you understand what you do with your purchase.
Do not put your health in danger :
use a burgerQuote / popArmada ® product for what it is meant for.
We (popArmada SAS company) do not cover health incidences, nor cover life inssurance, nor troubleshoot in case of wrong use of any popArmada ® product.

All products are health approved from our production vendors.

In your purchase, you are covered for a refund or returns if the product did not match the product you ordered, or arrived damaged, within max. 7 days after arrival to your shipping address, and/or if you did contact us about it within the 7 days of product delivery.
Please read our Service Policy page, under "about returns and damaged products" on arrival. Thank you.

Basically, but if you encounter an issue, such as delivery or damaged product,
please contact us by email with attached photos of the circumstance (read our service policy page).


We design and produce our products with much love and passion.
All our products fit to international health standards, and normally will not generate any skin reaction or allergy.


Thank you for trusting in popArmada.
The New Home of everyday streetwear Trends !™